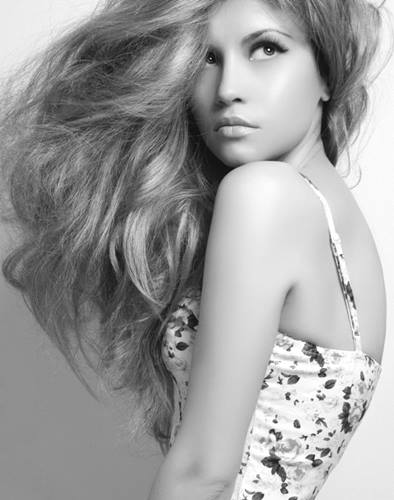 Every salon client desires voluminous, textured hair – two of the most sought after features in today's hair fashion, and the NEW REF. Fiber Mousse 345 delivers both in abundance!
Fiber Mousse is a truly unique, smooth mousse infused with bodifying fibers, making it unlike any other product.
Fiber Mousse is quickly becoming the must-have product for every salon client and stylist for undeniable volume and enviable texture, stamping its authority on the hair styling market!
According to Australia's REF Hair Care Expert, Jamie Richardson, "Fiber Mousse really is a fantastic product that ensures brilliant results – it was the missing link in my expanding styling kit. I knew it was unique from the first time I used it; it's quite lush and foamy, with a very pliable texture that seems to want to jump into the hair."
Using the base from the popular REF. Mousse 435 and adding new technology with volumizing fibers that also deliver a textured feeling, REF. Fiber Mousse 345 was created.
The bodifying fibers are activated when you massage the mousse between your hands. You'll see the fibrous texture appear before your eyes! These fibers make the hair feel thicker and fuller by adding volume and texture, and an extra shine effect.
"The fiber strings are very evident within this product, and when I comb it evenly through damp hair, dry and style it, the hair is amplified, making it very workable into many directions. You can comb through and gently diffuse for a natural look, but my favourite is to heat style/tong the hair and brush to activate all the volume and control you could ever want!" Says Jamie.
REF. Fiber Mousse 345 retails for $34.00.
Distributed in Australia through the professional hair care
experts, Luxury Beauty Concepts, REF is the salon
formula product line with the three reference numbers. The numbers describe the unique characteristics of each
product. Which hold? Which shine? Which volume? Which care? The numbers will show you the way to finding your reference.
Visit www.luxbc.com.au or call 03 9510 6051 for more information.