The world is going slightly mad and A-listers are not immune from that. As different levels of quarantine, lockdown and isolation are in effect across the world, people all over are trying out their own home colour and cuts and now celebrities are getting in on the action.
As professional hairdressers we know that this is a disaster waiting to happen, and the crazy changes just prove the necessity of the salon even more. While we do not recommend your clients try this at home, we do know that when lockdown finally ends and all the salons are open once more, they're going to need you more than ever. Until then, these are some of the celebrities doing the unadvisable to their own locks.
1. Hilary Duff
Blue hair, don't care in isolation! Hilary Duff is officially aqua.
2. Jennifer Love Hewitt
Jennifer Love Hewitt alleviated some of her own boredom with a new pink colour.
3. Miley Cyrus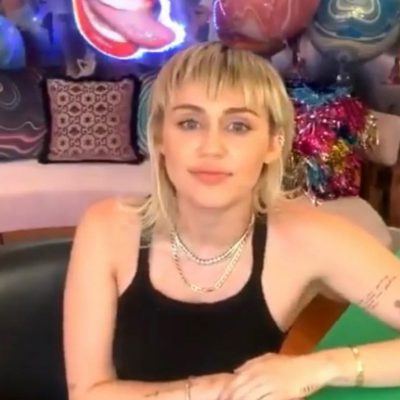 Sound the alarm – Miley Cyrus has cut her own fringe.
4. Ricky Martin
Another one for the pink club, Ricky martin debuted his new hue on Instagram live.
5. Elle Fanning
Pink love continues! Pink peach is the new hue of choice for Elle Fanning.
6. Ariana Grande
Wild curls may seem like a subtle transformation, but for Ariana Grande, whose hair is usually found in a dead straight ponytail, this is an extreme change.
7. Kylie Jenner
Even in isolation, Kylie isn't tending to her own hair, as her new chestnut colour was created by celebrity hairdresser Cassondra Kaeding, paired with a chic short length inspiring clients from quarantine. We love this rare natural look from the hair transformation queen.
All we can say is get the scissors and rectifying hues ready for some professional care when this is all over.