The Australian Hair Fashion Awards (AHFAs) have named their esteemed finalists for 2020, catapulting the competition into its next phase as we wait with peak anticipation to see who will be crowned in these illustrious categories.
The gala event itself, which will feature all the award announcements in a reliably elegant evening, is taking place on Sunday April 19 at Luna Park. Winners will be crowned in an array of categories dedicated to the hair fashion industries, from state finalists, to apprentices, stylists, photographers, makeup artists and the hair shot of the year. The competition also credits the editorial process in its entirety by honouring different mediums, including video, as vital to the editorial landscape.
As excitement ramps up in the lead up to the event, check out all the finalists below and see each of their inspiring collections here.
Apprentice Of The Year
Madeline Hall, Ziyad Salon
Harrison Sansom, Stevie English Hair
William Morris, A.J.O Salon
Anna Dahlin, Tsiknaris Hair
Jessica Riches, Chumba Concept Salon
Shannon Popowski, Rubi Hair Windsor
Eliza Andrews, Royals
Newcomer Of The Year
Jess Lazarus, Rokstar
Taylah Jones, Que Colour
Amanda Lunedei, Xiang Hair
Rebecca Snow, Alchemy Hair And Makeup
Christopher Byrne, Sloans
Nichola Lovell, TONI&GUY Armadale
Michelle Mcpike, Intershape
Western Australia/Northern Territory Hairdresser Of The Year
Timothy Pascoe, Head Studio
Hayley Keep, Earth Wind Fire Hair
Karen Williams, Baseline Hairdressing
Stephanie Harwood, Hbm Studio
Jude Mcewen, TONI&GUY Perth Central
Mikelah-Jayde Riley, Mikelah-Jayde Studio
South Australian/Tasmanian Hairdresser Of The Year
Sam James, Sj Establishment
Phillip Di Palo, Dipalo Hair
Megan Panozzo, In Awe Salon
Lauren Cooper, Mister Morris
Jo Sym Choon, Jo Sym-Choon
Martin Richter, Mabe Hair
Queensland Hairdresser Of The Year
Amy Gaudie, Urban Chic
Wiliam Webb, Ella&Jade
Bill Tsiknaris, Tsiknaris Hair
Amanda O'connor, A.J.O Salon
Brodie-Lee Tsiknaris, Rokstar Hair
Jack Horton, Jack Horton Hair
Victorian Hairdresser Of The Year
Michael Piastrano, Ibiza Hair
Cristina Tatasciore, Flipped Hair
Scott Condon, Rokk Ebony
Benjamin Martin, Salon Xvi
Lyndal Salmon, Biba
Jacky Chan, Oscar Oscar Chadstone
New South Wales/ACT Hairdresser Of The Year
Richi Grisillo, Acadamie Salon
James Calabria, Franco Of Canberra
Carolyn Gahan, Joico
Pauline Prechonnet, Luc Espace
Andrea Kabai, Janos Kiss Hair
Paula Hibbard, Renaissance Hair Studio
Makeup Artist Of The Year
Mikele Simone
Pablo Morgade
Sarah Laidlaw
Shella Martin
Shev Kelly
Tri Ahn Nguyen
Fashion Stylist Of The Year
Justin Hwang
Vera Sachse
Josie Mcmanus
Leroy Lorenzo
Hair Fashion Video Of The Year
Kobi Bokshish
ELEVEN Australia
Mary Alamine
Murphy Gozzard
Bill Tsiknaris
KEVIN.MURPHY Australia
Transformation Stylist Of The Year
Carolyn Gahan, Joico
Jessica Del Borello, Circles On Fitzgerald
Joanne Bird, B&B Hair Salon
Leona Anderson, House Of Lox
Mary Alamine, Royals
Miakayla Sevim, Emgee Studios Hair
Paula Hibbard, Renaissance Hair Studio
Rachel Debarro, Circles On Fitzgerald
Sarah Emilia, Salon Two-Six-Six
Suzanna Kennedy, Suzanna Kennedy Hair
Avant Garde Hairdresser Of The Year

Chung-Yang Su, Chiseled Hair
Julie Mahony, Pierrot's Hair Studio
Steven Candelaria, TONI&GUY Cronulla
Bill Tsiknaris, Tsiknaris Hair
Jenni Tarrant, Bond Hair Religion
Men's Hairdresser Of The Year
Piet Pantano, Wild Life Hair Sogo
Dion-Lee Andrew, TONI&GUY Georges
Camille De Bondy, Kings Domain Barbers
Anthony Staltare, Barbery The Craft Of A Barber
Kristian Mathiopoulos, Kings Domain Barbers
Joe Habbaki, TONI&GUY Armadale
Hermiz Daniel, Joey Scandizzo Salon
Artistic Team Of The Year
Masci Art Team
A.J.O Salon
Eleven Australia
Rixon Hair
Academie Salon
Australian Fame Team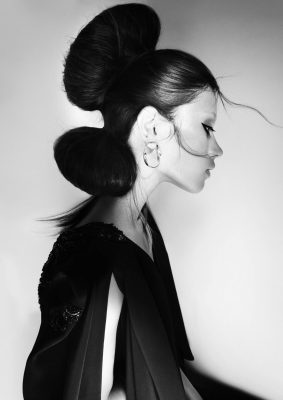 Creative Colourist Of The Year
Jack Morton, TONI&GUY Georges
Chris Tsiknaris, Tsiknaris Hair
Kristie Kesic, Cobelle Creative
Phillip Di Palo, Dipalo Hair
Adrian Rotolo, Ibiza Hair
Adam Ciaccia, Axis Hairdressing
Sam James, Sj Establishment
Session Stylist Of The Year

Richard Kavanagh
Madison Voloshin
Renya Xydis
Richi Grisillo
Sarah Laidlaw
Marlene Olsson
Hair Shot Of The Year
Richi Grisillo, Academie Salon
Adam Ciaccia, Axis Hairdressing
Bill Tsiknaris, Tsiknaris Hair
Carolyn Gahan, Joico
Joe Habbaki, TONI&GUY Armadale
Kobi Bokshish, Intershape
Lyndal Salmon, Biba
Mary Alamine, Royals
Pauline Prechonnet, Luc Espace
Uros Mikic, Kinky Curly Straight
Australian Hairdresser Of The Year
Pauline Mccabe, Rock Paper Scissors
Adam Ciaccia, Axis Hairdressing
Kobi Bokshish, Intershape
Jamie Furlan, Xiang Hair
Emiliano & Lisa Vitale, E Salon
Mary Alamine, Royals
Uros Mikic, Kinky Curly Straight