BondiBoost has been around for under two years, and in the salon market for just one year, and it's taking that local and global industry by storm. The brand is now stocked in almost 200 salons, having recently celebrated their new partnership with celebrated Melbourne salon, The Blow.
"Bondi Boost is such a brilliant, evolving brand that really speaks to the true modern Australian woman and I'm excited about all the future opportunities in the years to come," said Phoebe Simmonds, founder of The Blow.
The brand is built from the need for products that prioritise hair quality in concerns relating to thickness, texture, breakage, length, volume and flakiness. A team of industry experts dedicated to the biology of healthier, longer, stronger and denser hair put their heads together to work on these problems, creating products that nourish and protect hair, with healthy ingredients to replace parabens and sulphates.
The products' formulas contain carefully selected essential oils and organic anti-oxidants to effectively cleanse each strand while depositing powerful ingredients directly to the scalp to maximise strength, length and reduce breakage for thicker and longer feeling hair, with reduced signs of ageing. The products were developed on Bondi Beach to show off the brand's holistic, healthy and fresh approach to haircare.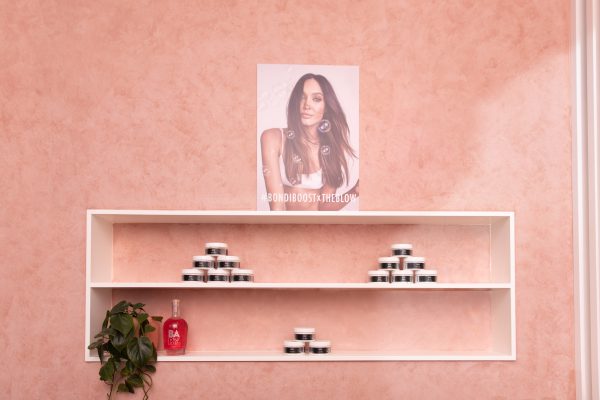 "Three years ago this brand did not exist," said Kelly Kent, owner of Cranium Hair, Manly. "Today it's one of the biggest brands in the Australian market and it's going worldwide. So if you're not on board, you need to get on board. The product works, the marketing works and the brand works with you. For us Bondi Boost have brought people into our salon asking for it because BondiBoost have created the conversation for us."
Satisfied stockists are lauding the brand for its retail success, social media prowess and effective nature – be part of this burgeoning brand's flying trajectory today.
For more information visit www.bondiboost.com.au and stockit.bondiboost.com.au