Continuing to grow at a rapid rate, Edwards and Co has recently recruited some offshore talent, which Jaye Edwards says is all about maintaining the highest level of hairdressing talent possible and growing Edwards and Co as a true international label, writes Cameron Pine.
Ensuring Edwards and Co clients are receiving the best service and skill possible, Jaye is constantly on the lookout for talent and ways to inspire and grow his team. From Amazing Race style team building executions on weekends, free pilates classes for staff and all the way up to top-tier education, it's this top level talent Edwards and Co clients expect. Recruiting internationally, according to Jaye, is an essential piece to the puzzle.
Having a significant growth trajectory in recent months with several new salons and locations, Edwards and Co has recently employed two international hairdressers to join their Sydney teams, Sarah Lim and Jarrod Shinn.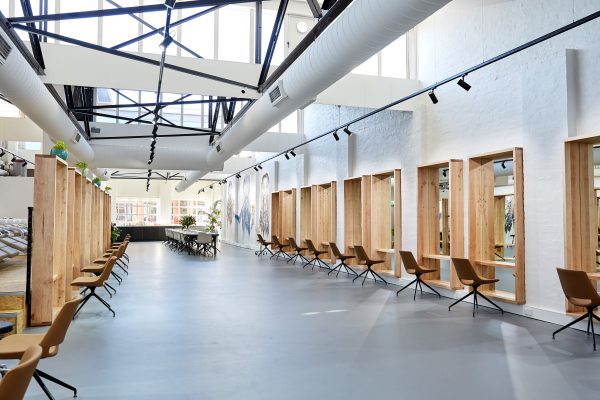 "My long-term dream is to elevate to an international scale and the first step in that process is hiring international talent. I always aim high and what a way to start with Sarah Lim and Jarrod Shinn," Jaye said.
Sarah hails from Venice Beach in California, an adventurous Colour Specialist with a renowned natural looking aesthetic Sarah is excited to bring the Californian beachy balayage culture to Australian shores. Having been raised in L.A., Sarah's colour technique mimics the effect of California sunshine meaning natural, sun kissed hair.
Sarah studied at the Paul Mitchell School in Los Angeles before training under balayage specialist Negin Zand from Sally Hershberger in L.A. From there, she became Head Assistant for celebrity colourist, Tracey Cunningham of Meche Salon in L.A. where her love for colour continued to flourish. Under Tracy's mentorship, Sarah has coloured the locks of elite Hollywood stars including Jennifer Lopez, Gwyneth Paltrow, and Kim Kardashian. She is also a major component of the Olaplex and has been once of its driving forces since 2014 as a developer and educator.
Jarrod Shinn joins the team from Kaua'I, Hawaii after developing a name for himself as a leading hairdressing for the last five years on the island of Oahu.
"My love for beautiful, beachy ,undone hair comes from growing up on the incredible beaches of Hawaii, which are filled with people that have natural golden highlights from the Hawaiian sun and I am so happy to develop this even further in beautiful Sydney," Jarrod said.
A true multi-skilled salon owner's dream Jarrod loves colouring, cutting and styling – and being put to any challenge to advance his skill and make his clients feel great.  "My goal is to make every client look and feel beautiful, and leave feeling more confident than when they walked into the salon," he said.
Covetable beachy colour, a passion for client care and effortless hair mastery – they may be from overseas but we know that at Edwards and Co, Sarah and Jarrod will be right at home.
For more information visit www.edwardsandco.com.au
Click here for Styleicons|TV.