Haircare Australia has established a leading portfolio of brands that will bring together an unrivaled group of industry creatives and business owners in Noumea on August 16 to 20 for the Haircare Business Summit – prepare to escape and enter a new mindset.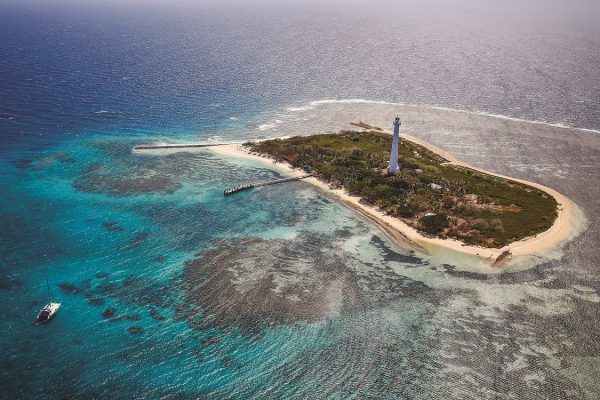 Working on both personal development and business, the Haircare Australia 2019 Business Summit takes guests to the idyllic shores of New Caledonia over four entertaining and educational days of discovery at the Chateau Royal Beach Resort and Spa.
"It is essential to allocate time to work on your business," said Sales and Education Director of Haircare Australia, Ward Gauvin. "I've found, personally, when I travel, I become more creative. Because you don't have those day to day, to-do list type distractions, you're able to think more laterally and more deeply about the business."
Targeted to salon owners and managers, the four night and three day conference not only provides access to network and socialise with industry leading figures, but allows you to dive into the latest industry outlooks as well as global fashion trends that are influencing consumer purchasing decisions.
While the location of the Haircare Business Summit continues to change, the motivation behind it remains the same. "Haircare wants to help salon owners and managers develop their business skills, and their personal development to continue to grow, because if we have a healthy, strong hairdressing industry, well, then our company has a stronger future," Ward said.
Haircare Australia isn't interested in an off-the-shelf business conference and have made it their mission to understands the innate creativity of their clients' minds and their need for real stimulation.
"The Haircare Business Summit is a really unique experience" he says. "I wanted to select a location away from mainstream destinations to offer a different cultural experience."
Testament to Haircare Australia's commitment to your business growth is the leading line up of guest Speakers;
Bruce Cotterill: An experienced leader of strategy, business improvement and transformation through people. Bruce was a guest speaker at the previous Haircare Summit and his Seven Principles of Profit really resonated
Lorean Cairns: Meet an Evo stockist from New York! Lorean Cairns is a cofounder of the Fox and Jane Salon Group – a company that has scaled from five to 150 employees and gone international in a few short years
Phil Nosworthy: founder of Switch Inc., Phil is a multi-disciplined executive coach, global speaker and influential change-maker with a focus on making both your business and life meaningful.
Dr Louise Mahler: An expert in body language, Dr Louise Mahler will entertain the Business Summit with her deep and witty insights into the different types of personalities who walk through your salon door
For more information visit www.haircareaust.com or contact salesupport@haircareaust.com 1300 437 436 (option 4) to reserve your place.
Click here for Styleicons|TV.