Big things are happening in the world of KEVIN.MURPHY, and we're here to keep you up to speed. The headline is that the brand is launching their first ever professional hair colour in Australia, titled COLOR.ME.
To celebrate the launch, the haircare company has also announced COLOR.ME by KEVIN.MURPHY as the major partner of the Australian Hair Fashion Awards, where they'll be bringing international celebrity hairdresser and The New York Times labeled 'Most Influential Hairdresser in the World' to the event. And did we mention that lauded hairdressing legend Jaye Edwards of Edwards and Co. has just signed on as a brand ambassador? We told you, big things.
"When I began working with KEVIN.MURPHY at the start of 2017, I was so happy with the results and the quality of the entire range," Jaye said. "The only thing that was missing was a colour line that matched the aesthetic of the brand. When they told me COLOR.ME by KEVIN.MURPHY was launching in Australia, I was completely on board, the first fashion focused colour brand that matched the KEVIN.MURPHY aesthetic."
The COLOR.ME range offers high-performance, natural-looking results, in products comprised of gentle, natural ingredients, such as Shea Butter, Pomergranate, Aloe Vera and Honey, which serve to nourish and moisturise the hair. The range is proudly cruelty, PPD and Ammonia free.
"We are thrilled to introduce COLOR.ME by KEVIN.MURPHY to Australia," Kevin Murphy said. "I believe in the importance of celebrating the success of our wonderful industry, so it seems only fitting that the launch of our colour range would go hand in hand with the AHFAs."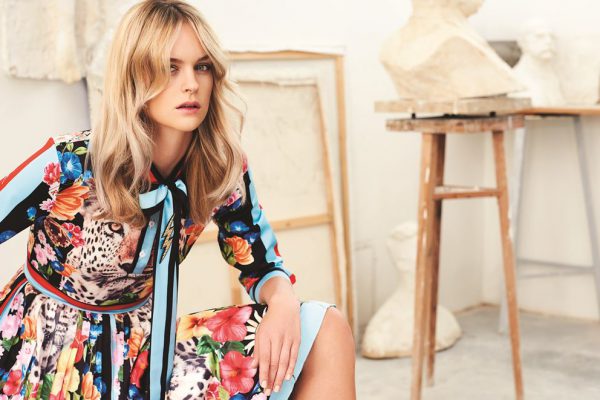 New talent, event sponsorships, innovative launches and a special guest best known for her internationally-acclaimed work on the Kardashians' collective manes – 2018 is turning out to be a massive year for KEVIN.MURPHY, and it's only March.
For more information visit kevinmurphy.com.au
View the campaign video below:
Click here for Styleicons|TV.