Just days after kicking off their national semi-final tour of Australia in Adelaide, L'Oréal Professionnel Colour Trophy hit Perth to crown their Western Australian and Northern Territory finalists. 20 hairdressers competed to be Colour trophy finalists by creating live looks for an enthralling hair fashion show, while five Rising Star competitors did the same for their category. The event was hosted at the LC Space in Perth, taking true talent west as the tour continued with aplomb.
Congratulations to the following skilled finalists. Ben Semple of Circles of Subiaco is a Colour Trophy finalist for a multi-tonal brunette afro look, while Alexia Mirabile of Hairloom Osbourne Park joins him with a curly short bob look in delicate brunette and auburn, and Drew Boundy and Kerina Marlow round out the group from Hemisphere Hair, winning for their trending peach waves. Caitlan Roze of Circles of Fitzgerald is the Rising Star nominee for her orange haired look.
These finalists join their competitors from South Australia and Tasmania. Joe Cotroneo of Zink Hair was awarded for a multi-dimensional pink bob, Massimo Tirimacco of Zohair – also last year's esteemed winner – won for a textured golden blonde bob that's both editorial and wearable and Fiona Fazzalari of Hair Machine Glenelg, became a finalist for a voluminous bob with hiding strands of bright colour. Madeleine Dicerbo of Zohair is the rising star national finalist, awarded for her fiery red long hair look.
The tour now continues, NSW will be next in Sydney on February 16, while Queensland will take place on February 18 and Victoria will take it into March on March 2 in Melbourne.
The grand finale will take place on September 14 in Melbourne, as all the finalists battle it out for the final time on a national stage for the ultimate crown.
The competition builds on an inimitable legacy, hosted across 37 countries with an origin over six decades ago, with an enormous global reach. Who will be the next finalists to carry this enormous legacy?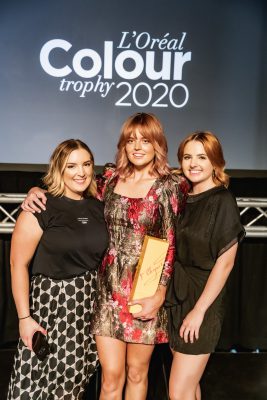 For more information visit www.lorealprofessionnel.com.au
Congratulations to the finalists, listed below.
Ben Semple
Alexia Mirabile
Drew Boundy
Caitlan Roze