As we make our way out of a confusing 2021 and into a promising 2022, we're speaking to hair legends about what they're looking forward to, and the experiences, technologies and trends they're loving right now.
Next up, Dyson Hair Ambassador and celebrated session stylist, salon owner, social media and industry icon Renya Xydis shares her thoughts on her tools and tips of the moment.
What are you looking forward to in 2022?
Travel, I can't wait to get on a plane again. Take me anywhere! I also can't wait for everyone to see the looks we created on set with INSTYLE Hair Magazine for the Dyson Hair range.
Your hairdressing highlight in 2021?
Sydney Fashion Week – I directed Anna Quan, Iordanes Spyridon Gogos and Bondi Born.
Biggest trends in salon at the moment?
Layered cuts, such as Wolf Cuts, Inside Out Layers and Shag Hair, and Curtain Bangs.
Which Dyson innovation is your favourite right now and why?
The Supersonic Pro Hair Dryer is my ride or die, it's light in the wrist and, when you do 10 to 12 blow dries a day, it's a game changer – it's what the industry has been waiting for. Also, the flyaway attachment makes it so much easier to achieve salon standard smoothness, banishing the frustration of flyaways, and I love the styling concentrator attachment, with the precision the nozzle gives me and the flexibility of being able to turn it a full 360 degrees.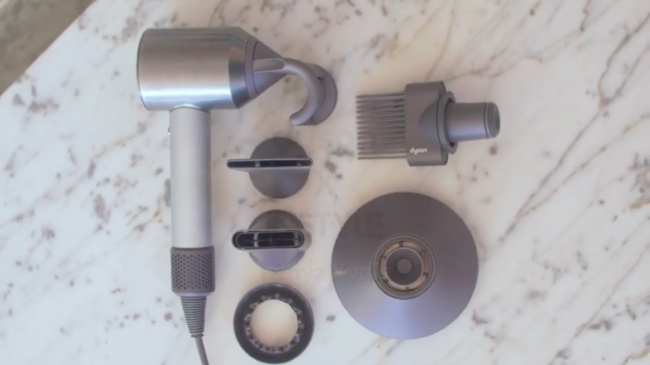 Why does the Dyson Corrale Pro especially suit hairdressers?
The way the Corrale holds the hair due to its flexing copper plates makes it easier to achieve the s bend shape. The cordless feature is great for work on set or pre-runway.
What's it like using Dyson Hair tools on set?
My favourite thing about using Dyson on a photoshoot is that you get to be really creative, you use the tool in a way you wouldn't use it in the salon, that's one of my biggest loves.
For more information visit www.dyson.com.au/for-business/hair-care