The focus was on foils for Que Academy's Foil Like A Boss masterclass, which just took place in Sydney. The education academy's own Monique McMahon was joined by the talented Paloma Garcia and Jenae Hinwood for an all-day education session followed by an inspiring Q and A segment on the couch.
The workshop stood out as an unique education event, giving students who had been using foils for decades more tools, tips, tricks and intel to elevate these skills to another level. Attendees from across Australia's East Coast travelled to attend the event and witness Que Academy's signature foil techniques in action.
Que Academy team went beyond teaching foiling, also telling attendees important lessons in strengthening salon culture, adding value to services and unifying their team, while also showing off three salon-friendly, creative, effective and time-saving foil techniques.
The seminar enjoyed a full house, speaking to the demands of the industry for top-tier colour education that redefines renowned concepts such as foiling.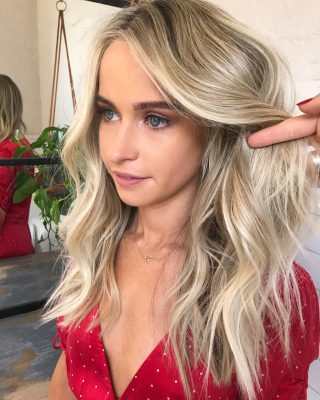 Que Academy will be back with more colour classes in the next few weeks, with hand painting taking place on August 19, and Freestyle colour being taught on September 29. Mary Alamine and Jaye Edwards will be up next with the Que Academy team to teach hand painting in dynamic, innovative and cutting-edge ways. Book your tickets now!
To book tickets visit queacademy.eventbrite.com.au
Click here for Styleicons|TV.