True to its name, Trendz Studio is always ahead of the latest popular colour hues, offering specialised techniques, talented hairdressers and top-tier Lakmé technology to wow clients and build their salon brand into a bona fide empire, writes Shannon Gaitz.
Trendz Studio has spent the last 12 years since its inception turning into something of a Queensland hair phenomenon, with three salon locations across Brisbane and the Gold Coast and over 35 master stylists under the Trendz Studio banner. This ascendency was built in their unique DNA and salon essence, anchored by their hiring technique – they only employ high-level senior stylists.
"Even though they're qualified seniors they must fulfill additional training with me learning specialised techniques before commencing clients on the salon floor," explained salon owner Kirra Longmuir. "This includes the seamless balayage technique course.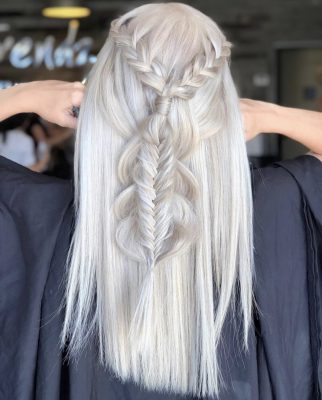 Trendz Studio pride ourselves on giving our guests not only the best results but also an experience like no other. The experience starts with easy booking systems, state of the art salon designs that makes clients feel like they're on holiday, thorough consultations, complementary snacks and drinks and the peace of mind knowing their stylist is highly skilled with ongoing advanced training."
The salon continues this luxury feel with a glamorous aesthetic between the three salons, catering to clients of all ages who are looking for sun-kissed locks and easy maintenance colour. This must-have colour stems directly from their work with beloved Spanish brand Lakmé.
"We love the diversity that Lakmé colour range has to offer," Kirra said. "We love the soft camouflaging shiny gloss colours for root stretches and root smudging and toners that don't lift or budge the clients natural colour. The colour was developed in Spain for hair that naturally throws a lot of warmth, which means they are designed to perform cooler, which is what our clients are wanting."
Beyond these hues, the colour impresses clients and hairdressers alike in diverse ways, acting true to swatch and appealing to all the sense.
"One of the main comments clients make about Lakmé is how much they love the smell," Kirra said. "No more yucky ammonia smell that takes your breath away! They also seem to experience less sensitivity especially when toning following an on scalp bleach lightening services."
The salon evokes its name in creating must-have trends, with consistent renowned expertise in colour corrections and transformations, blonde hair, seamless balayage and sewn in weft extensions. Beyond these salon staples, they keep on top of must-have hair crazes and the colour looks and styles clients tend to continuously clamour for.
"Big bouncy glamour waves are always a trend we love, and of course balayage and easy maintenance hair are all here to stay," Kirra said. "Mum always told me to never colour my hair, and now as an adult I understand why – maintenance is so important! Natural easy maintenance hair has never been more flattering especially when we have the hair colour to help create and imitate that for our guests."
The salon is among many that love Lakmé for its diversity, consistency and ease of use, facilitating artistry in the process. The high-quality colours are also sustainable, cruelty-free and eco-friendly within their extensive line of grey coverage, intense fashion shades, clean blondes, toning and emphatic application removal. Hair health and colour quality remains vital and this is all distributed nationally by Haircare Australia, who's intimate, family-style business vibe is matched by a sense of unparalleled professionalism and commitment to the salon industry.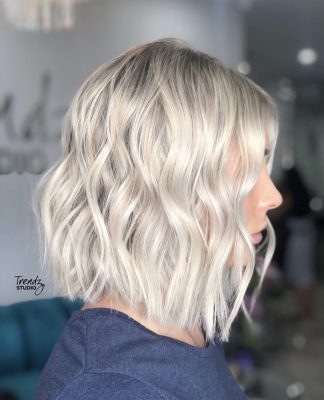 The brand is committed to prioritising the health and well-being of the hair, while also addressing every facet of the industry with innovative marketing and educational development. Haircare Australia suitably distributes the brand with its family-focused ethos and intense commitment to the Australian professional hair industry.
"The similarities in the way that Haircare Australia run their family owned business is what initially attracted us to join the brand," Kirra confirmed. "It is very much the same core values that we share at Trendz Studio. When you join our team you're not just a number, you are family and we are very close with our whole team."
This personal approach to team and clients works wonders, supported by an education-first, luxury-centric and trends-based appeal that ensures Trendz Studio is taking over Queensland one perfect colour look at a time. With skills, business sense and the right colour tools in their arsenal, Trendz Studio is far from a fad and here to impress the industry. Take notice.
Discover the world of colour possibilities @lakmecolour @haircareaust. For more information visit www.haircareaust.com
Trendz Studio Must-Have Lakmé Formulas:
For a bright clean blonde we love using 10/20 and a dash of pearl with 6vol.
Adding 9/60 to your pearl toners is absolutely beautiful too, as the chestnut in Lakmé is more of a rich cool chestnut.
We love wet root stretches using the /17 range for cool, ashy natural results, that fade off gently without lifting their natural roots.
Click here for Styleicons|TV.