Schwarzkopf Professional returned to the styling suite as the official styling partners of the 2018 Football Federation Australia (FFA) Dolan Warren Awards, with salons Hair by PhD in Parramatta and Kokum Hair Skin and Body from Newcastle creating a myriad of hair looks for a host of soccer stars.
The two salons styled 18 female football stars between them, collaborating with makeup artists and dress stylists to ensure the looks for the important awards night were at peak glamour. The event was held at The Star Event Centre in Sydney last Monday, as prefaced by a busy day of styling in luxury Schwarzkopf Professional Styling Suite. Classic looks, covetable waves and red carpet level up styled could be seen at the event.
Today we've been creating some curls, as well as some up styles and the pony tails," said Kokum Hair Director Sophie Papadopolous. "It also depends on what they are wearing as well. We often create something for their dresses, and the style is generally a personal preference. We always like to make sure that everything is well suited for the outfits."
The teams worked with the girls to create a look they truly wanted, utilising products such as the brand's OSiS+ Grip and Mattifying Powder for style and hold. The brand's Soft Glam Glossy Hair Spray also proved vital.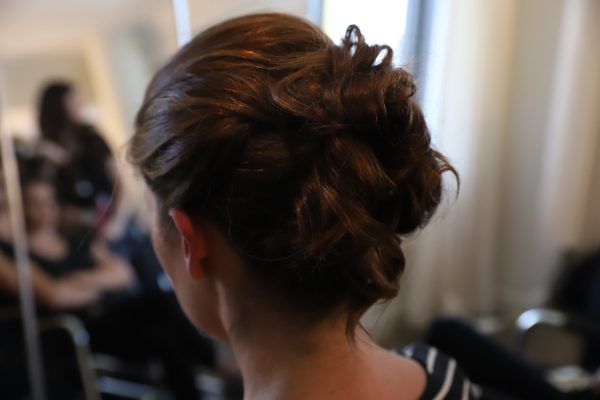 "The ladies will show us what dress they are wearing and they'll show the makeup artist and the artist will then decide what makeup they're wearing and let us know if they're wearing any dominant jewellery features," said Cassandra Kavalieros of PhD Hair about the process. "Then we see what they're comfortable doing if they would like it up or down, or recommend what we think would look good on them, and then just go from there."
"We've been doing a lot of curls and waves, in different forms," she continued. "We've done a few softer waves and some more textured waves at the moment. We're doing up style, just very nice and soft in the front and pulled back into a low bun. We've done a textured pony tail as well with some soft waves in the back, which is one of our favourite looks from the day."
For more information visit www.schwarzkopf-professional.com.au
Click here for Styleicons|TV.