Be prepared for more inspiration from across the pond, this time by way of Grace Dalgleish of the iconic Brooks & Brooks salon in London, who is showcasing her Express Yourself collection. The group of images includes a series of must-have bobs in all their permutations (the bob, the wavy bob or wob, the long bob or lob and a retro style modern bowl cut) as well as two wilder long hair looks and colour at its most dynamic.
"Finding cool models on the street first sparks my inspiration," Grace said. "This collection is about being playful with colour, intermixing tones to create interesting colour palettes. I like to experiment playing with layering and melting different colours together to see what catches my eye. It's always a fun process! This collection is a representative on my expression with colour right now."
A particularly playful look wraps vivid peach hair (with sneaky blue streaks) fully around the face, while the bobs showcase an array of hues from pink to blue, red and orange. Style, cut and colour switch between and within more editorial and wearable looks for your salon pleasure.
Check out the full collection below.
Credits:
Hair: Grace Dalgleish at Brooks & Brooks, London
Styling: @martystylist
Photographs: Jenny Hands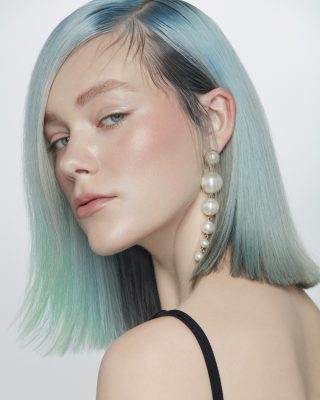 Click here for Styleicons|TV.